Disposable type · non-wash power mixerNon-wash disposable mixer with powered mixing.
Working environment is improved because no washing liquid is used.
All purpose and multi-type applications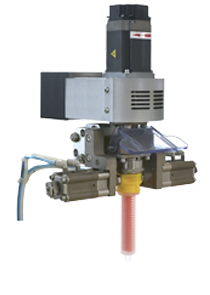 You do not need to use washing liquid because the mixer is a non-wash type (which contributes to an improved working environment).

An automatic suction back valve is employed, preventing the liquid from dripping.

The mixer can be attached and detached in a one-touch operation.
A handgun type is available by order.

The mixer comes in four sizes to accommodate a variety of applications.

You can replace devices from other manufacturers with our non-wash mixer, Wonder Mix.